Pivot International's leadership team consists of decades of experience across a wide variety of disciplines and industries.
Mark Dohnalek - President and Chief Executive Officer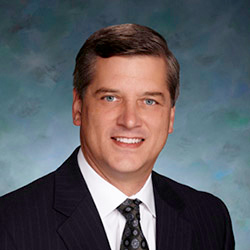 Mark Dohnalek leads Pivot International's global core business and acquisitions in the US, UK, and Asia utilizing his experience of over 35 years in manufacturing, product development, and business management.
His broad spectrum of experiences in manufacturing, engineering, biometrics, security, industrial consumer, and medical product solutions has enabled him to grow the company and expand in European and Asian markets. Since he acquired Pivot in 2012, he has leveraged his business experience and passion for innovation to develop, engineer, and manufacture solutions for clients in various industries.
Peter Hilton – Chief Technology Officer and Vice President of Global Sourcing
Peter directs our global supply chain activities and establishes the direction of technology across our engineering teams. He is based in our UK office, and works with various locations within our overall supply chain team.
Peter has over 30 years of experience in product development and manufacturing. He has introduced over 150 new products, and is a key component to helping our customers with their product plan.
Rob Spaedy - Chief Financial Officer
Rob is responsible for Pivot's financial reporting, forecasting, treasury, legal, and risk management. He also manages our IT and human resource teams. He provides strategic financial leadership to the management team and leads our global finance team.
Rob has a broad array of experience in global finance as well as plant operations management. He encompasses over 30 years of progressively advanced experience in a variety of financial roles, having served as CFO in multiple global industries. Rob holds an Accounting Degree and carries a CPA designation as well as having earned an MBA in business.
Dave Coughlin — Vice President of Global Manufacturing
Dave leads our global operations, ensuring the efficient and effective use of all resources. He supports our company growth throughout the US, Asian, and European markets.
Dave has 30 years of engineering, quality, supply chain management, manufacturing operations, and executive management experience.
Tom Tougas — Director of Global Engineering
Tom leads Pivot's global engineering team to deliver products and solutions to our customers. He is also responsible for driving engineering synergies and best practices across our organization, as well as, leveraging the talents and expertise our global team offers to solve product challenges.
Tom has over 30 years of technical and senior management experience. He has extensive knowledge in software and embedded systems, with an emphasis in the advanced signaling electronics field, where he has been awarded multiple patents for his work.
Steve Beyer - Vice President of Engineering & Technical Services
Steve collaborates with clients and Pivot's operations organization on strategic growth projects related to engineering, development, and manufacturing. He oversees the execution of Pivot's global expansion, including the construction and operation of our Asian manufacturing facilities.
Steve has over 45 years of experience in engineering and mechanical design, as well as, electrical and software engineering techniques.
Derald Herinckx - Vice President of Commercial Operations
Derald is responsible for the development and implementation of strategic growth initiatives throughout Pivot. He works closely with customers to ensure Pivot is prepared to support our evolving customer base and their product needs.
Derald brings 26 years of product management, product development, and commercial leadership experience to Pivot. He has extensive knowledge in the development and launch of numerous hardware, software, and service offerings that support the general automation and rail signaling industries.
Tom McKeon – Vice President of Sales
Tom is our first point of contact for new client inquiries, as well as, actively pursuing strategic initiatives and market opportunities. He also supports our digital marketing efforts through trade associations and other tech industry organizations to connect potential customers with Pivot's global resources.
Tom has more than 20 years of experience in account and sales management, and marketing consulting. He has held various leadership roles with firms including Garmin and Autodesk.
Daryl Seck — Director of National Accounts
Daryl directs our customer engagement and client coordination with respective engineering activities. He leads our internal processes to ensure products go to market on time, within budget, and meet the targeted product cost objective.
Daryl has over 35 years of advance engineering expertise and account management experience. He brings vast knowledge of embedded electronics and electronic communication technologies, specializing in advanced communication devices.
Ethan Barger – Director of Global Supply Chain
Ethan supports business growth and delivers value through the operational execution of supply chain activities. He collaborates with key suppliers, as well as all divisions within Pivot, to ensure effective supply chain management.
Ethan has over 20 years of experience with international supply chain management. He has vast knowledge in sourcing and procurement on a worldwide level.